EFL Tasks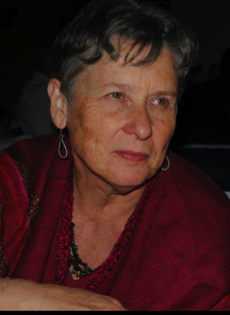 Upcoming Events
March 7, 8, 9, 2018. Foro Interinstitucional de Lenguas Extranjeras FILE-2018. Universidad Juárez del Estado de Durango.
March 21-23, 2018. II Congreso Nacional de Estudios en Lenguas. Universidad Autónoma de Tlaxcala
May 23-25, 2018, 1er Congreso Nacional de Profesionales en Lenguas (CONAPLE). Universidad Autónoma de Tabasco, Villahermosa, Tabasco
Activities
The materials presented here were developed specifically for the EFL classroom, although they could be used in other teaching situations. Everything is either downloadable or available on-line. There are activities of all levels.

The online materials: WebQuests, Treasure Hunts, Samplers, Hotlists and other exercises were developed for all levels. These are activities which the student can develop outside of class with a final presentation in class.



Activities for the Beginner


Activities for the Intermediate Student


Activities for the Advanced Student




Curriculum Vitae
Curriculum-JoAnn Miller, 2017
[pdf 106 kb]